CREATING AWARD WINNING TELEVISION FOR TWO DECADES!
Byron Goggin is a 13-time Emmy winning Director of Photography, Editor and Producer who creates programming for Discovery Channel, National Geographic, History, the BBC and many other well known networks.

In 1990 Byron Goggin began his career a top ten market NBC affiliate in Detroit as a news editor where he remained for 2 years. In 1992 he was promoted to "Special Projects Videographer/ Editor" where he filmed and edited Emmy Award winning programs including Dateline NBC with Chris Hansen and Ann Thompson. In 1995 his job was expanded to include "Commercial Production Director of Photography", and "Special Project Coordinator".

In 2000 Byron accepted the position of "Chief Photographer/Editor" at Fox Sports Net. His duties included shooting "live" sporting events pre and post game shows. Byron was also responsible for the overall quality of programming, development of strategies and technical plans for major sporting events including the NHL Stanley Cup playoffs, NCAA playoffs, NBA Finals, Superbowl, MLB World Series, Ryder Cup Golf, and NASCAR events.

In 2003 Byron was nominated for FOX News Corps "Global Excellence Award", an honor given to only a few in the FOX worldwide network. Between 2002 and 2004 Byron went on to win a total of SIX Emmys for his outstanding work in photography, field production, and directing.

In 2005 Byron left his position at FOX, to launch BMG Creative. BMG achieved instant national recognition with the production of "Wild Weekend Adventures", which aired on PBS. BMG won a total of 7 Emmy Awards and 2 Associated Press awards, taking Byron to the next level of production.

In 2010 Byron moved from Detroit to Los Angeles and expanded his business to include creating programming for the Discovery Channel, The BBC, National Geographic, History Channel, SPIKE and TRU channels. His list of photography and DP credits include shows like Ice Road Truckers, Wicked Tuna, COAL, Wild Justice, Monster Garage (MCM), and Black Gold.

In 2015 Byron and his wife Susu Hauser unveiled their new business entitled "The Invisible Lens". The Invisible Lens is a full service production company specializing in creating personal autobiographical documentaries, philanthropic films, and adventure travel documentaries for this nations most influential individuals. Their International documentary films have taken them to South Africa, Botswana, Kenya, Ethiopia, Germany, Switzerland, Austria, and British Columbia.
What's Up With Byron?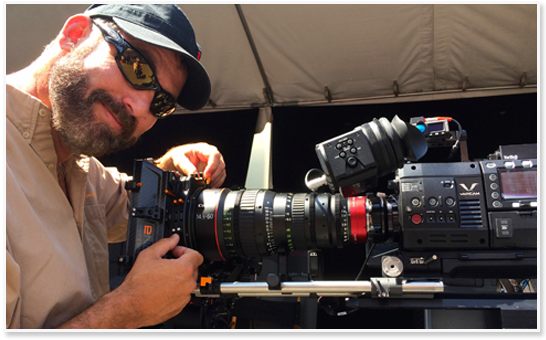 Follow Byron as he ventures around the world telling stories along the way. From blogs in the field about the latest production to tutorials and equipment tests, Byron checks in to bring you all the latest production news.
Just visit the blog postings below.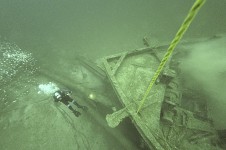 I was covering a story in the Upper Peninsula of Michigan when I met Carl Behrend, singer/songwriter. I was interviewing him about waterfalls and Great Lakes legends when he revealed to me that he was also the author of the novel "The Christmas Tree Ship". I had to admit that…